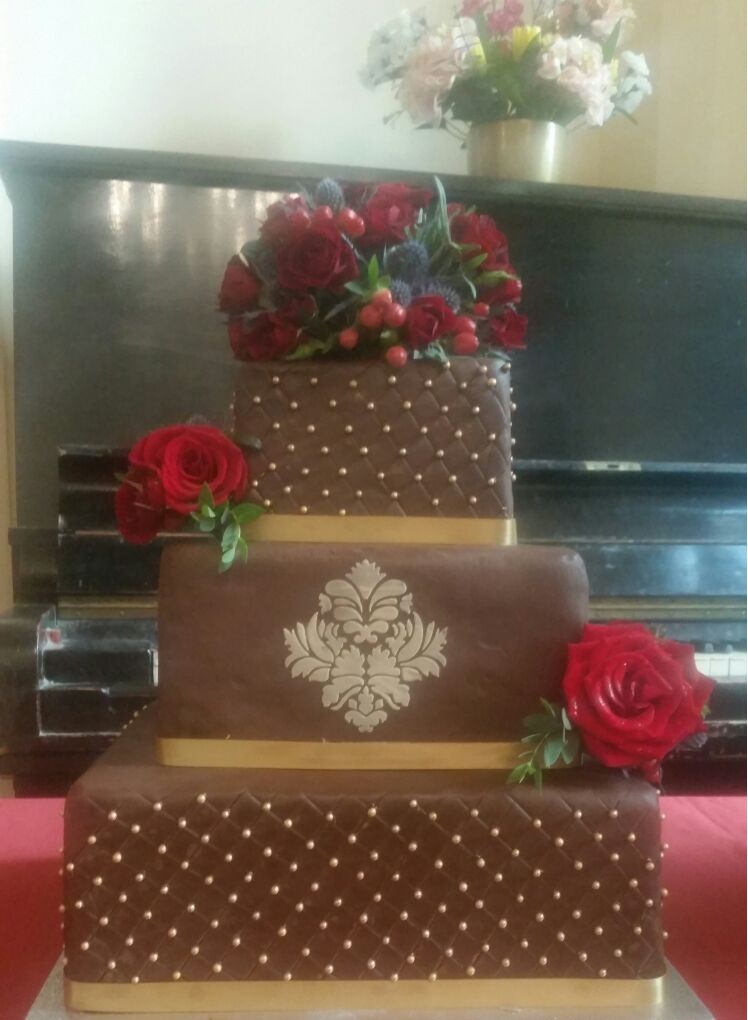 Chocolate Quilting & Pearls – £275
Chocolate Quilting & Pearls: Wedding cake covered in a delicious chocolate flavoured fondant with stenciled patterns, pearly quilting all around cakes and fresh flowers.
Cake Size: 12″ 9″ 6″
Price: £275 excluding fresh flowers, £310 including fresh flowers.
Colour, sizes, flowers, stenciling, chocolate coverings and flavours are fully customisable. Please click here for more information on delivery and set-up charges.