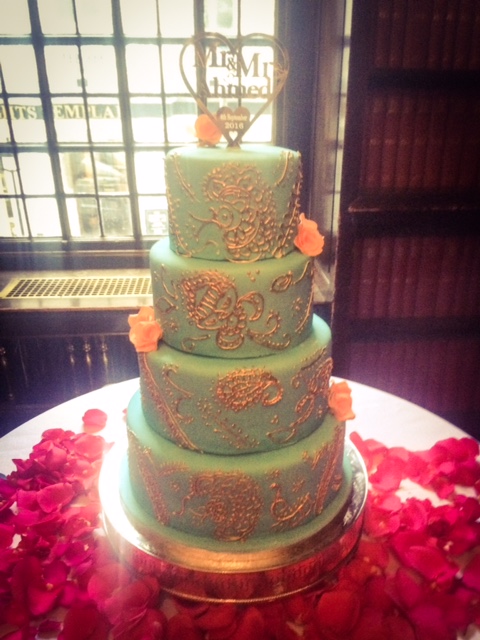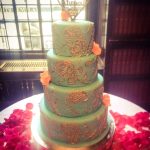 Bollywood Colours 2 – £360
£360.00
Bollywood Colours II: Wedding cake with hand painted golden henna details. Perfect wedding cake for Asian and Indian themed weddings and receptions.
Cake Size: 12″ 10″ 8″ 6″
Price: £360 (does not include the topper.)
Colour, sizes, henna patternand flavours are fully customisable. Please click here for more information on delivery and set-up charges.