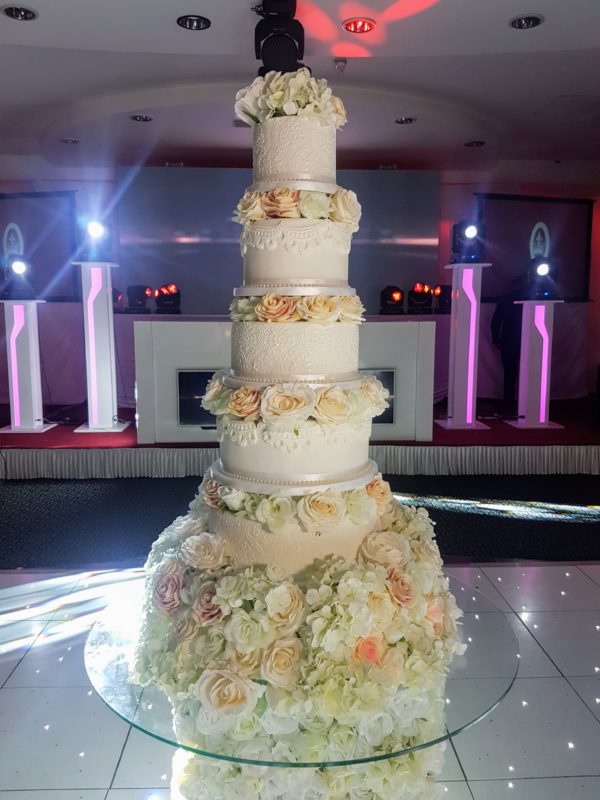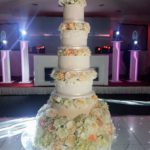 Fresh Flower Tower £750
£750.00
An absolute stunner – this wedding cake features intrictae royal icing details, sugar embellishments, fresh flowers in between the layers and an extra extra deep fresh flower base.
Cake sizes: 14″ 12″ 10″ 8″ 6″
Price: £750
Sizes, decorations and cake flavours are fully customisable. Please click here for more information on delivery and set-up charges.