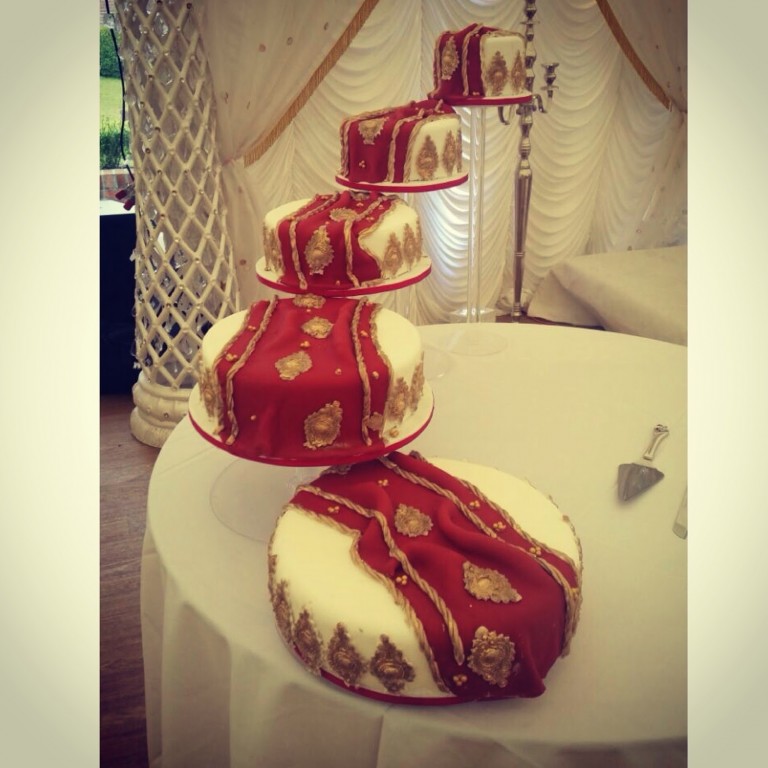 Bollywood Sari Cake – £480
Indian Sari Cake: Wedding cake arranged on stands in sari patterns and colours.
Cake Size: 12″ 12″ 10″ 8″ 6″
Price: £430 including a complimentary hire and collection of the cake stands.
Colour, sizes, sari style, pattern, decorations and cake flavours are fully customisable. Please click here for more information on delivery and set-up charges.